Owls
TWENTY-FOUR MONTHS TO THIRTY-SIX MONTHS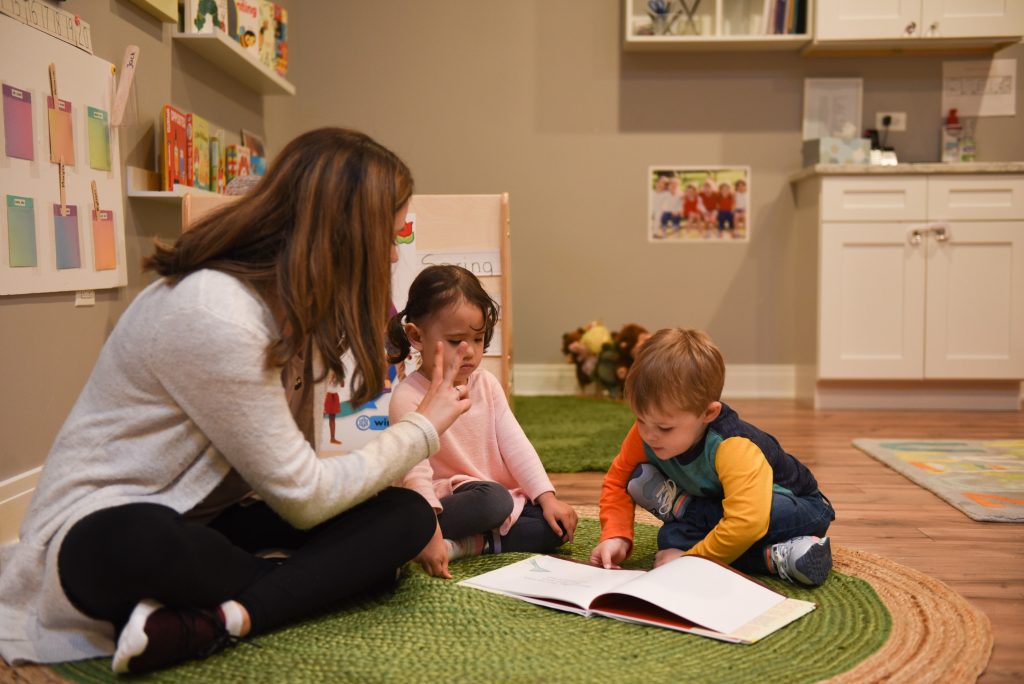 Our Owls are extremely curious individuals between the ages of twenty-four and thirty-six months. They are beginning to test their boundaries and declare their own independence. The Little Nest provides our older toddlers with a structured lesson plan and an unique environment in which they can explore, engage in free play, and participate in group activities. Teachers continue to model communication skills and help each child balance their independence, as each owl is prepared to leave the nest on their new educational endeavors.
LEARNING
Our teachers create a meaningful and exciting learning environment for our young learners with a focus on activities that help positively shape a child's development. Our curriculum is play-based and child centered, meaning each individual child learns at their own pace creating a deep love of learning in each and every child.
ART
Children's growth and development is highly influenced by art. Research shows that children who engage in hands-on art activities learn much better in all their academic disciplines. Our art activities help strengthen children's problem solving and critical thinking skills.
MUSIC
Research has shown the important role music plays in a child's development. It offers children an opportunity to develop cognitively, socially/emotionally, and physically through song and dance. Our energetic two's love to engage in different music activities, ranging from musical instruments to singing and moving to familiar tunes.
NUTRITION
Our two's classroom is fed according to our classroom schedule. Whole Foods Market creates nutritious and appetizing breakfasts every morning and prepare two organic snack throughout the day, as well as, well-balanced lunches.
TAKE THE FIRST STEP
Little Nest Care is a "second home, away from home"!
SCHEDULE
Daily Schedule
7:00-9:00 AM        Drop-Off
8:00-8:30 AM        Breakfast
8:30-9:00 AM        Creative Play
9:00-9:30 AM        Morning Meeting
9:30-10:30 AM      Work Stations
10:30-11:00 AM     AM Snack
11:00-12:00 PM     Indoor/Outdoor Time
12:00-12:30 PM    Lunch
12:30-1:00 PM      Story Time / Meditation
1:00-3:30 PM        Nap Time
3:30-4:00 PM       PM Snack
4:00-5:00 PM       Table Activities and Pick-up
*This schedule reflects our typical day in the toddler classroom
ENROLL A CHILD
We provide high quality care and enriched learning environment